Find Me in Your Memory Season 1 Episode 5
Ganti Server Lain Jika Video Tidak Bisa Di Putar/ Refresh Player Terlebih dahulu
Error, unknown data response.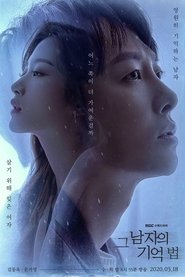 Find Me in Your Memory Season 1 Episode 5
Ha Jin wants to know why Jeong Hoon asks her about Seo Yeon, but he won't tell her about it. Jeong Hoon notices that Ha Jin was Seo Yeon's best friend. Jeong Hoon goes to Tae Eun and asks him what happened to Ha Jin. Tae Eun tells Jeong Hoon that Ha Jin lost her memories about Seo Yeon.
Episode Title: Episode 5
Air Date: 2020-03-25
Year: 2020