Ganti Server Lain Jika Video Tidak Bisa Di Putar/ Refresh Player Terlebih dahulu
Error, unknown data response.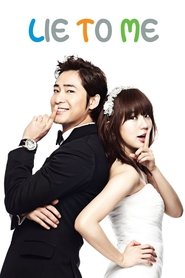 Lie to Me Season 1 Episode 8
In this episode, Ki Joon is sent to the hospital after collapsing. It's an odd sight to see Yoon Joo, Sang Hee, and Ki Joon in the same room together. While the awkwardness passed, Ah Jung showed up suddenly and Yoon Joo started to become suspicious.