Ganti Server Lain Jika Video Tidak Bisa Di Putar/ Refresh Player Terlebih dahulu
Error, unknown data response.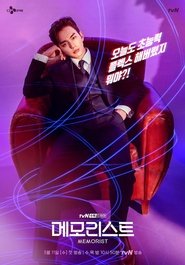 Memorist Season 1 Episode 1
Right after telepathic, superstar detective Dong Beck gets put on disciplinary probation for assault, an out-of-the-ordinary kidnapping and serial killing occur. Elite profiler Han Sun Mi, the nation's youngest senior superintendent, first takes on the case. With his hands tied, Dong Beck also secretly joins in on the chase. The two genius crime solvers independently pursue a serial killer with a hammer.