Ganti Server Lain Jika Video Tidak Bisa Di Putar/ Refresh Player Terlebih dahulu
Error, unknown data response.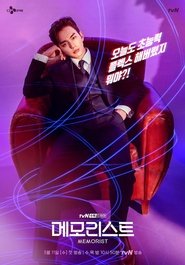 Memorist Season 1 Episode 10
The Eraser leaves nothing in Yoo In Tae's mind. Witnessing the critical condition the Eraser left Yoo In Tae in motivates Dong Baek and Superintendent Han to use a different strategy. They decide to come up with a step by step plan to lure and capture the Eraser. Will it work this time?