Ganti Server Lain Jika Video Tidak Bisa Di Putar/ Refresh Player Terlebih dahulu
Error, unknown data response.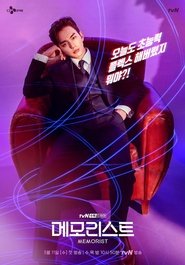 Memorist Season 1 Episode 11
Dong Baek and Sun Mi once again set out on a joint investigation to dig deeper into the concealed mass slaughter case from 20 years ago. While searching for the traces of the murderer's identity, they finally secure an important clue that the murderer has a big scar on his right arm. However, there was one thing that they overlooked. The fact that there is someone around them with a similar scar.