Ganti Server Lain Jika Video Tidak Bisa Di Putar/ Refresh Player Terlebih dahulu
Error, unknown data response.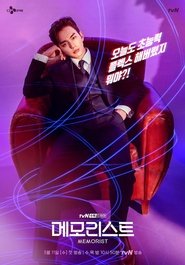 Memorist Season 1 Episode 12
Dong Baek wakes up from the hospital to only find Mr. Noh missing. They try to find his traces and the connection between Mr. Noh and Chun Ki Soo. After a talk with his wife, Dr. Song, Dong Baek and Han Sun Mi find out that she covered up for a murder case 20 years ago. The deceased's name was Moon Yong Dae. How will the incident 20 years ago help them find out who the Eraser is?