Ganti Server Lain Jika Video Tidak Bisa Di Putar/ Refresh Player Terlebih dahulu
Error, unknown data response.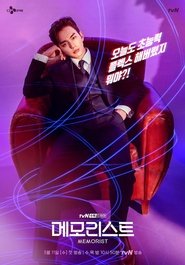 Memorist Season 1 Episode 13
Sun Mi finds out that Dong Baek was at the scene of the mass murder in Shimbae City 20 years ago. However, she decides to continue with the joint investigation after a brief interrogation at Jin Jae Gyu's house. Eventually, Sun Mi and Dong Baek realize what the Eraser's ultimate goal is as they finally face those behind the grand scheme.