Ganti Server Lain Jika Video Tidak Bisa Di Putar/ Refresh Player Terlebih dahulu
Error, unknown data response.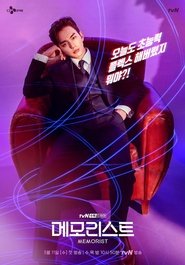 Memorist Season 1 Episode 15
While Captain Koo struggles to pull himself back from the brink of death, Dong Baek leaves a video with his testimony, knowing that it could put his life at risk. Before heading off to chase the Eraser, Dong Baek asks Ji Eun to release the video to the public at all costs. At last, Dong Baek and Sun Mi come face to face with the Eraser and shocking truth.