Ganti Server Lain Jika Video Tidak Bisa Di Putar/ Refresh Player Terlebih dahulu
Error, unknown data response.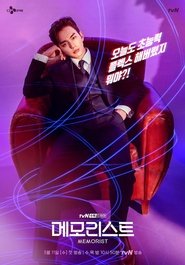 Memorist Season 1 Episode 16
Dong Baek meets face to face with the Eraser to only find out it was his older sister, a long gone memory he erased himself after a traumatic family event. After finding his old memories, he laments to the fact how his sister turned into a killing monster. However, thankfully, he collects ample evidence to prove Hwang Pil Seon and Bang Joon Seok's crimes.