Ganti Server Lain Jika Video Tidak Bisa Di Putar/ Refresh Player Terlebih dahulu
Error, unknown data response.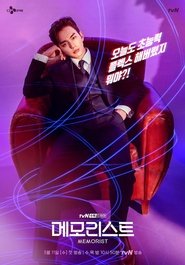 Memorist Season 1 Episode 2
With the execution time only getting closer and hindered by the dominant authoritative power that only wants to cover up the case, both Dong Baek and Sun Mi's separate chase to save the lives of the kidnapping victims slams into a brick wall. However, Dong Baek continues his pursuit with only the ambiguous clue of the Claw Hammer serial killer, a mysterious image of a red pig seen in one of his memory scans.