Ganti Server Lain Jika Video Tidak Bisa Di Putar/ Refresh Player Terlebih dahulu
Error, unknown data response.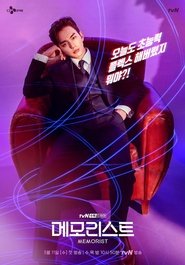 Memorist Season 1 Episode 3
After finally discover the image of the red pig, Dong Baek races to a farm to save Ye Rim, the kidnapped girl on the brink of execution. Meanwhile, Sun Mi all by herself heads to where her instincts guide her and enters the serial killer's hideout, risking her life. However, they come across something they never expected.