Ganti Server Lain Jika Video Tidak Bisa Di Putar/ Refresh Player Terlebih dahulu
Error, unknown data response.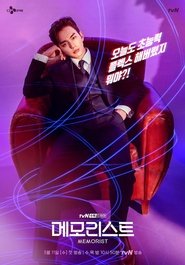 Memorist Season 1 Episode 4
Dong Baek and Sun Mi finally come face-to-face with the real Claw Hammer serial killer. Now, it's a fierce race against time—Dong Baek and Sun Mi, who are working together to secure murder evidence, against those who want to destroy it. However, within their battle, they face yet again another catastrophic event.