Ganti Server Lain Jika Video Tidak Bisa Di Putar/ Refresh Player Terlebih dahulu
Error, unknown data response.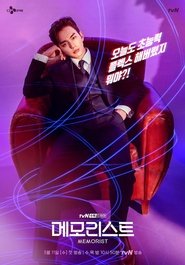 Memorist Season 1 Episode 6
Sun Mi thinks that the person who has a superpower could be the culprit, so she adds Dong Baek to a suspect list. Dong Baek starts investigating the person who sent a drawing to Ki Dan thinking that the person is the culprit. Meanwhile, Dong Baek goes to Sungjung Sanatorium to meet Young Moon, and he reads Young Moon's memory.