Ganti Server Lain Jika Video Tidak Bisa Di Putar/ Refresh Player Terlebih dahulu
Error, unknown data response.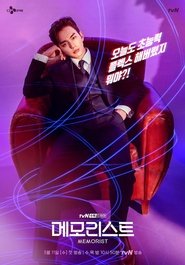 Memorist Season 1 Episode 7
When all the clues point to Jin Jae Gyu, proving that he could be the Executioner, Dong Baek and Sun Mi approach him for a memory scan. However, he refuses it and chooses to go through a house search. Although plenty of evidence related to murder cases is found, it was not solid enough to keep him in custody. Instead, Jin Jae Gyu provokes Dong Baek and Sun Mi with a prophecy of another murder.