Ganti Server Lain Jika Video Tidak Bisa Di Putar/ Refresh Player Terlebih dahulu
Error, unknown data response.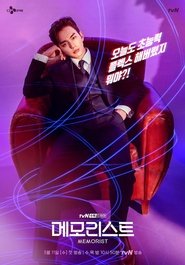 Memorist Season 1 Episode 8
Dong Baek is so close to catching Jin Jae Gyu, the culprit of all the murders. As Dong and Han track down Jin Jae Gyu, the two still can't seem to find the ultimate reasoning behind Jin Jae Gyu's massive acts of murder. They meet Sang Ha and her son Hyeon Su who also seem to be related with Jin Jae Gyu. Is Jin Jae Gyu really the Executioner?