Meow, the Secret Boy Season 1 Episode 13
Ganti Server Lain Jika Video Tidak Bisa Di Putar/ Refresh Player Terlebih dahulu
Error, unknown data response.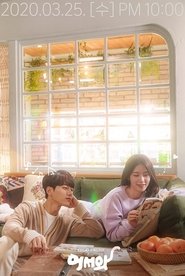 Meow, the Secret Boy Season 1 Episode 13
Sol Ah waits for Hong Jo, but he doesn't show up because he gets abducted. Sol Ah and Jae Seon start searching for Hong Jo. Hong Jo apologizes to Sol Ah for not showing up that night. Sol Ah worries that Hong Jo might disappear again, while Jae Seon is not happy with this situation.
Episode Title: Episode 13
Air Date: 2020-04-15
Year: 2020